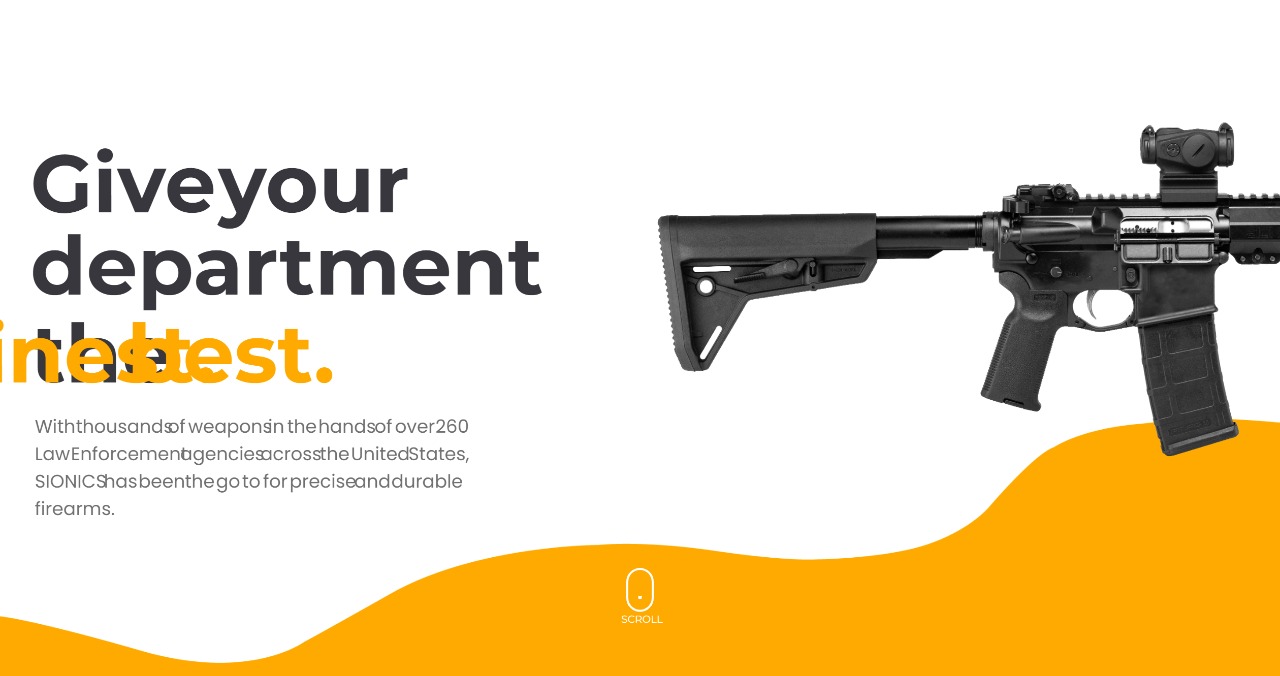 Give your
department
the
best.
finest.
With thousands of weapons in the hands of over 260 Law Enforcement Agencies across the United States, SIONICS has been the go to for precise and durable firearms.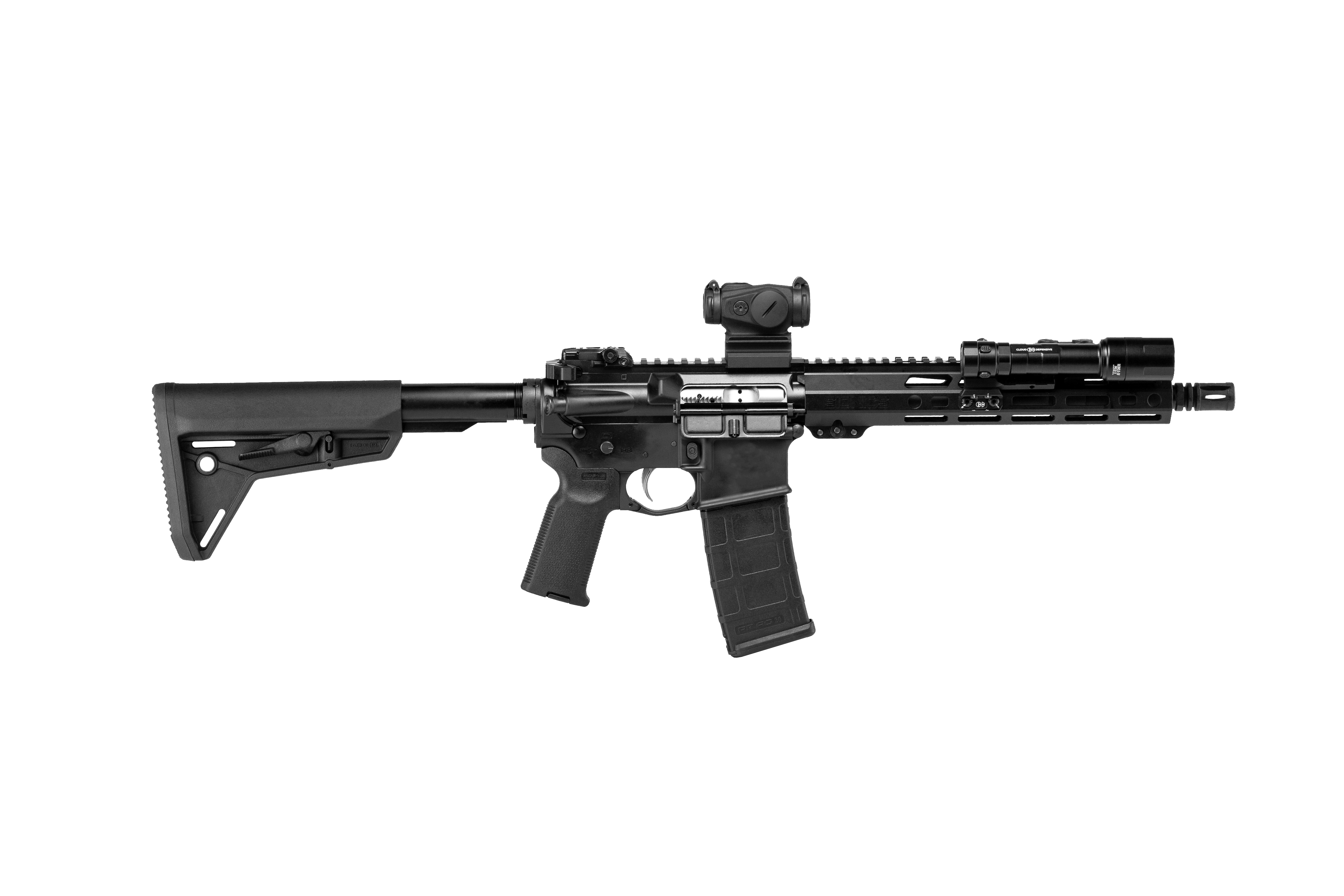 SCROLL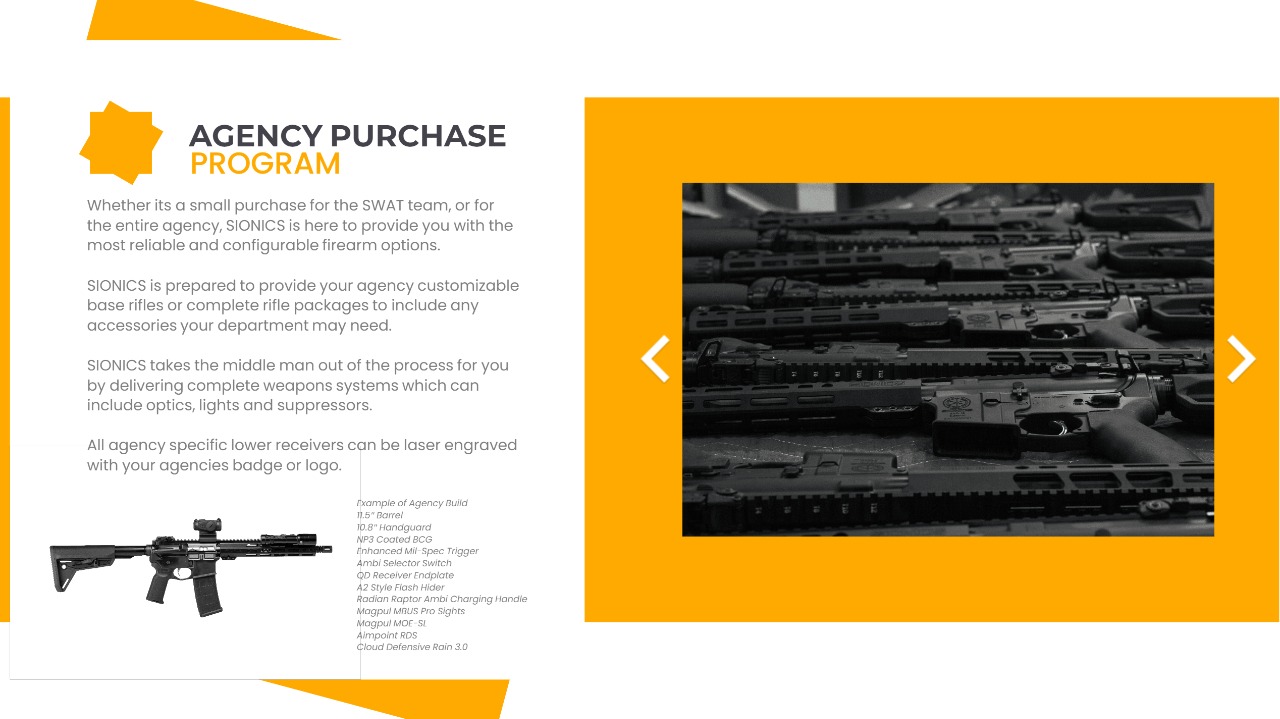 AGENCY PURCHASE
PROGRAM
Whether its a small purchase for the SWAT team, or for the entire Agency, SIONICS is here to provide you with the most reliable and configurable firearm options.

SIONICS is prepared to provide your Agency customizable base rifles or complete rifle packages to include any accessories your department may need.

SIONICS takes the middle man out of the process for you by delivering complete weapons systems which can include optics, lights and suppressors.

All Agency specific lower receivers can be laser engraved with your agencies badge or logo.
Example of Agency Build
11.5″ Barrel
10.8″ Handguard
NP3 Coated BCG
Enhanced Mil-Spec Trigger
Ambi Selector Switch
QD Receiver Endplate
A2 Style Flash Hider
Radian Raptor Ambi Charging Handle
Magpul MBUS Pro Sights
Magpul MOE-SL
Aimpoint RDS
Cloud Defensive Rain 3.0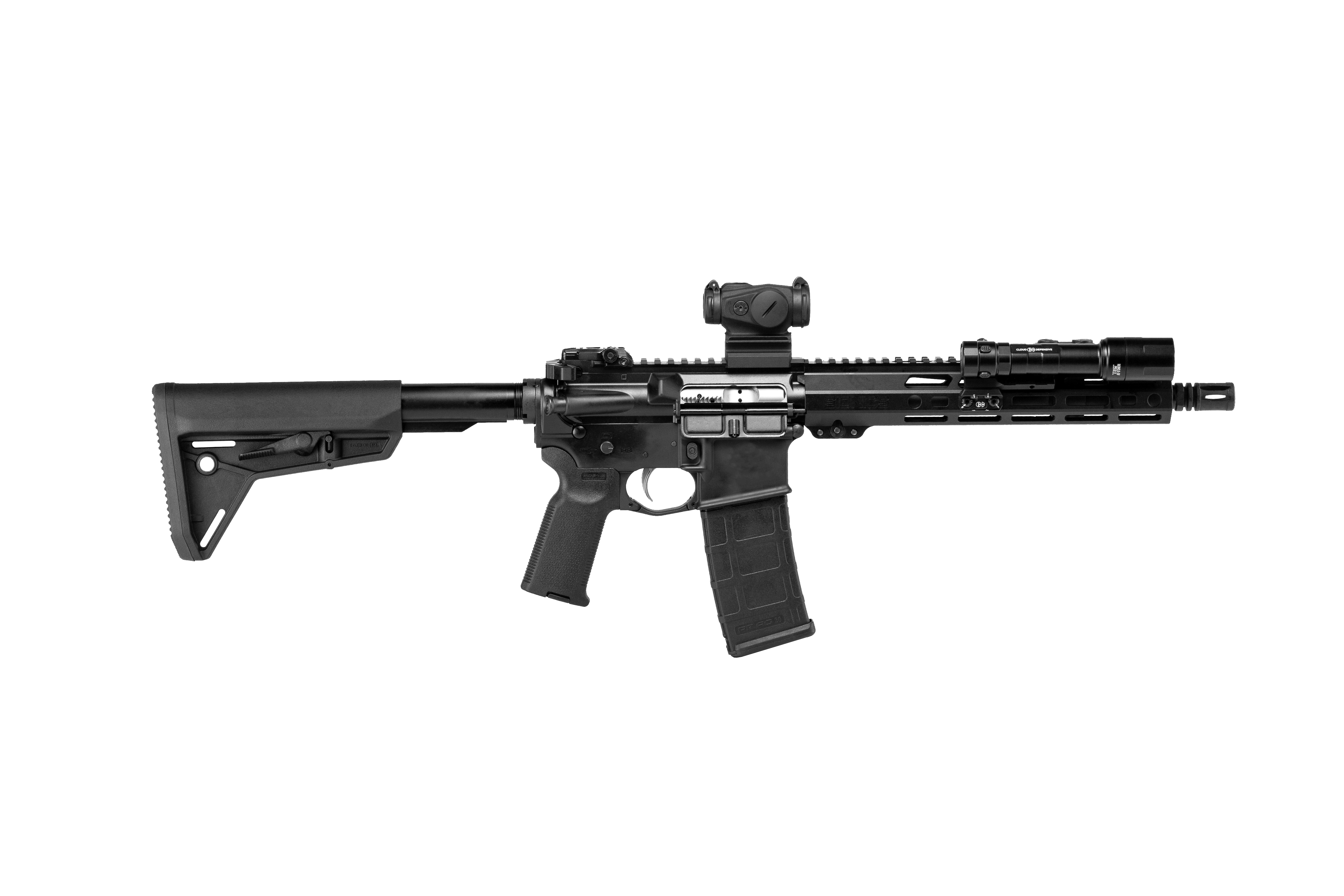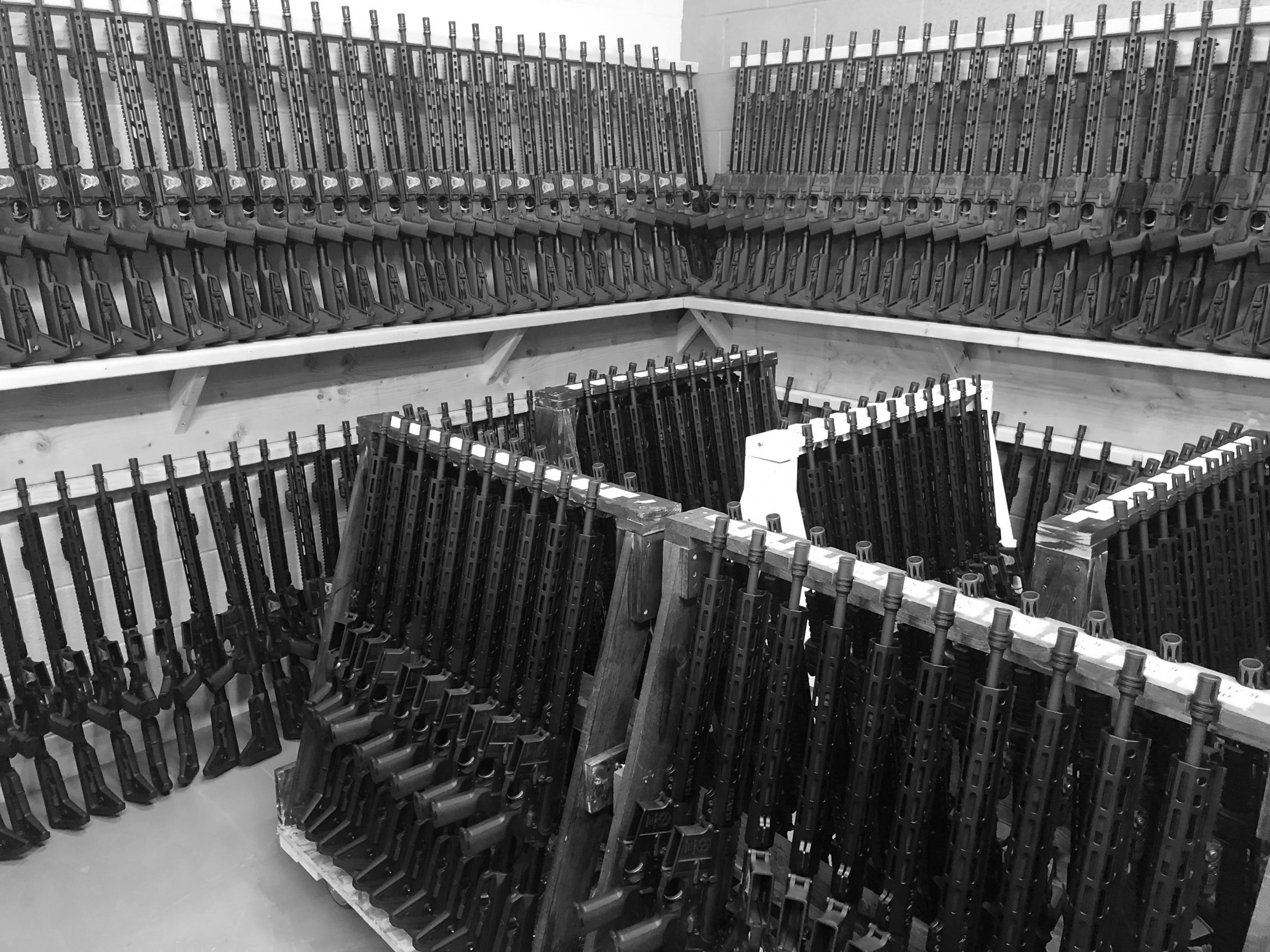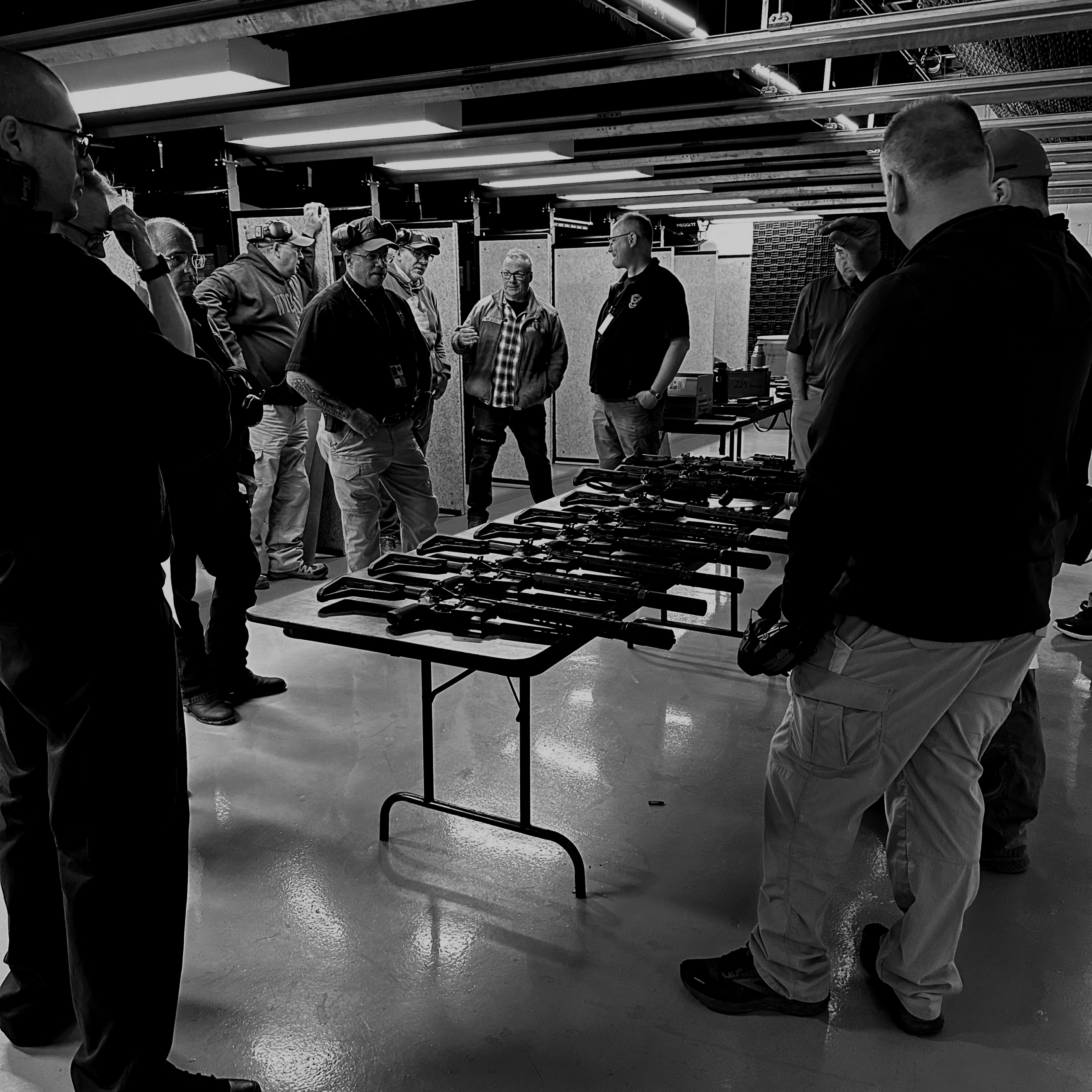 TESTING AND EVALUATION
PROGRAM
SIONICS provides agencies with Rifles and Suppressors for Test and Evaluation for 30 days. This program is designed to provide agencies with a hands-on experience of any configured SIONICS firearm. Any configuration of SIONICS offerings can be requested for T&E, in addition to many of our Suppressor partners

SIONICS responds to requests as quickly as possible with expected lead times.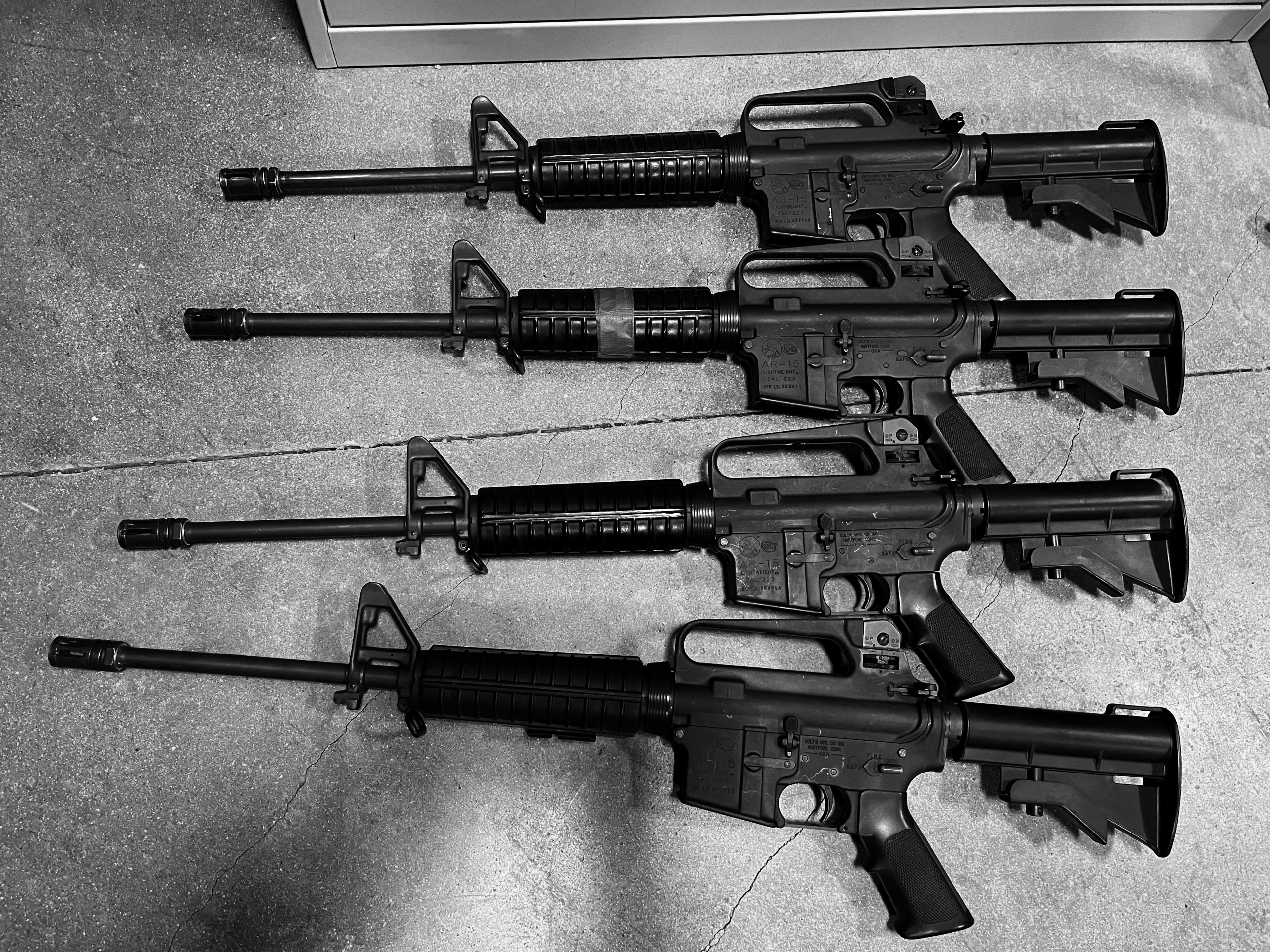 TRADE IN
PROGRAM
SIONICS offers a Trade-In Program for all used agency weapons. By trading in your agencies old:
unwanted / outdated / evidenced / or seized firearms, accessories, optics, you will be able to turn your items into cash or credit for new SIONICS firearms or for a credit towards an entire purchase order.
SIONICS will accept
Trade-In of New, Old, or Evidenced Firearms
Transferable Class 3 Firearms or Items
Optics and Lights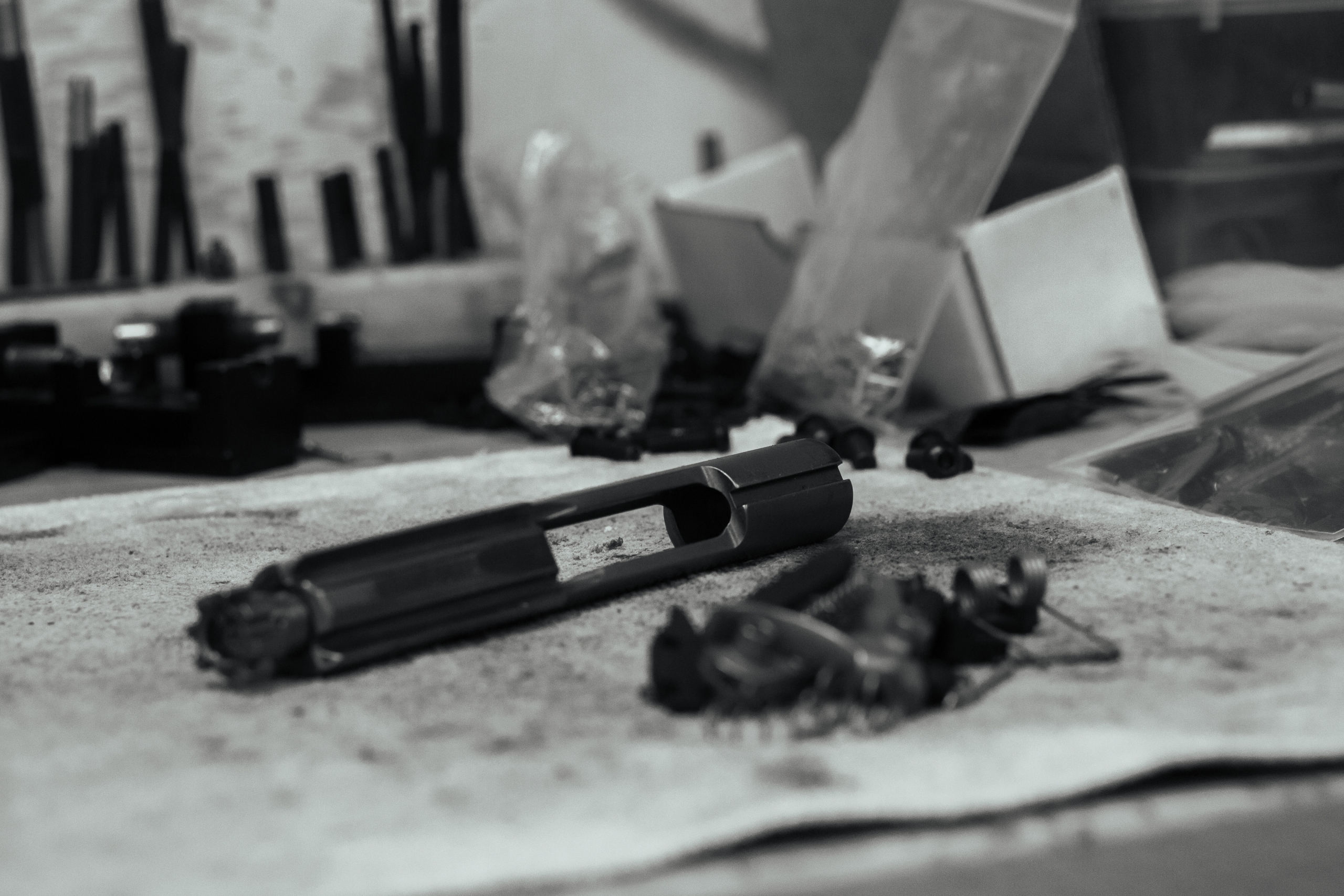 ENHANCEMENT
PROGRAM
SIONICS offers an enhancement program for agency firearms that may need either upgrades or service. This program can either equip your agencies existing rifles with better performing SIONICS parts, or repair said firearms with items like new barrels, new Bolt Carrier Groups, or even simple things like gas rings or extractor springs.
THIS FORM IS FOR LAW ENFORCEMENT AGENCIES ONLY. IF YOU ARE LOOKING FOR AN INDIVIDUAL OFFICER PURCHASE YOU ARE IN THE WRONG AREA.