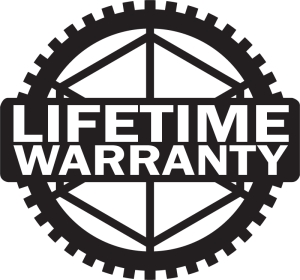 All SIONICS Weapon Systems Firearms, Receivers and Parts are manufactured for a Lifetime of Hard Use. With that said, we do expect you to use your SIONICS products, and if needed, trust that we would have you covered if your product fails.
Our Warranty is broken into two categories:
SIONICS Complete Firearms, Upper Receivers and Lower Receivers Warranty
SIONICS Weapon Systems Complete Rifles, Complete Upper Receivers and Complete Lower Receivers are Guaranteed to Run for Life, Period. If you shoot out the barrel, we'll replace it. If you need replacement parts, we'll send them to you. If you break your Rifle, we'll fix it. If your Rifle is taken into evidence after Justifiable Use of Deadly Force, we'll replace it for you. Let's break that down for you.
Who is Covered – Anyone with an unaltered Complete SIONICS Firearm, Upper Receiver or Lower Receiver
What is Covered –  Anything and Everything related to the function of Complete Firearms, Upper Receivers and Lower Receivers
What is Not Covered  

Modifying the internals of the Complete Firearm, Upper Receiver or Lower Receiver.
Using Non-Factory Ammunition (aka Reloads)
Careless Handling, Abuse or Misuse
Rust or Corrosion
Barrel Obstruction
Altering or Modifying existing Parts
Damages caused by failure to perform normal maintenance
Damages due to high velocity, high pressure, reloaded, remanufactured, or other non-standard ammunition
Cosmetic damages
Dimensional alterations caused from Cerakote or Paint (for example the removal of too much material or the addition of too much material altering the tolerance of components)

How Long is it Covered – Lifetime of the unaltered Complete Firearm, Upper or Lower Receiver
How will it be Covered – All Deemed Defective Parts will be either Repaired or Replaced by SIONICS staff
SIONICS Parts Warranty (Barrels, BCGs, LPKs etc.)
All SIONICS Weapon Systems Parts carry our Guarantee against defects in original materials and workmanship. If any SIONICS product shows evidence of such defects, we will fix, repair, or replace your product with that of an equal value product. SIONICS Weapon Systems does not warranty products or damage caused to our products by the correct or incorrect installation of other manufacturer's products.
Warranty Processing Instructions
Step 1:
Call 520.396.3460 (Monday – Thursday 7:00 – 17:00 MST) and speak with one of our Excellent SIONICS staff to begin the troubleshooting process of your product. If deemed necessary you will then obtain an RMA# (Return Merchandise Authorization) to initiate the warranty claim. Outside of business hours please email us at warranty@sionicsweaponsystems.com
Step 2:
Once established that your item should return to SIONICS for further inspection, you will need to ship your defective/non-working item.
Return the item to our facility:
Make sure your assigned RMA# is clearly displayed on the outside of all return packages. This is necessary to match each package to the correct warranty claim. In addition please include a document listing your RMA#, Name, Phone Number as well as email address.
ATTN: Warranty Department
SIONICS Weapon Systems
5118 E. Pima Steet
Tucson, Arizona 85712
Step 3:
Our team here at SIONICS will work quickly to process your claim. Once your item is received, we will inspect and test within one business day. If the item is deemed defective, we will communicate back to you on your claim with the appropriate plan for repair or replacement.